Enrollment marketing pop quiz: How do you crank up credit hours to +6.5% in the middle of a nationwide enrollment decline? 
Just ask Kankakee Community College's VP of advancement, marketing, and public relations, Kari Nugent, how she teamed up with Interact to serve up a solid strategic enrollment management plan. No, really — ask her yourself at this year's NCMPR national conference, where Nugent and our founder, Dr. Pam Cox-Otto, will share three practical insider strategies you need to know to boost your enrollment.
"Participants are going to come away with content and strategy that's going to make a difference for their institution, and really, for their students," says Nugent.
How Kankakee Community College and Interact Teamed Up to Tackle Strategic Enrollment Management Plans
Nugent and KCC have been longtime partners of Interact Communications for nearly 25 years, and the VP looks forward to co-presenting with our founder. As Nugent shares, "I've told Pam this: Every good thing about my career started with something she said."
KCC and Interact will share the inside scoop on the strategic enrollment management plan training, counseling, and consulting that helped the college raise enrollment, surging headcount by +4.5%!
"In this engagement with Interact, we were able to increase our enrollment substantially," says Nugent. "That's due to some of the things we've changed because of Pam helping us tweak our vision and how we reach out to students." 
According to our founder, there's a way to simplify and streamline enrollment marketing efforts:
"It's about finding ways to make enrollment management smarter," says Cox-Otto. "I'm a pragmatist — It's about achieving better outcomes."
About a year ago, KCC struggled, like many colleges, with low enrollment. Additionally, the campus was experiencing a huge transition as long-standing staff retired, and new hires took their places. "Our new staff didn't know where we had been, how we got there, or what to do now," recalls Nugent. "That's also why we felt Pam would be essential to help train and develop some of our newer employees."
Alignment and Agreement in Enrollment Marketing
Enrollment wasn't the only outcome that enjoyed a boost!
Another lasting benefit from the enrollment management training was increased cooperation. While KCC's Student Services and Marketing departments often work together on many projects, Nugent confides that the teams are not always as coordinated as they could be. That's where Interact brought a fresh perspective, united all the key players, and then help tackled problems holistically.
"Having a consultant come in and help with our planning was the key to making this all work," says Nugent. "It really made the difference for our college."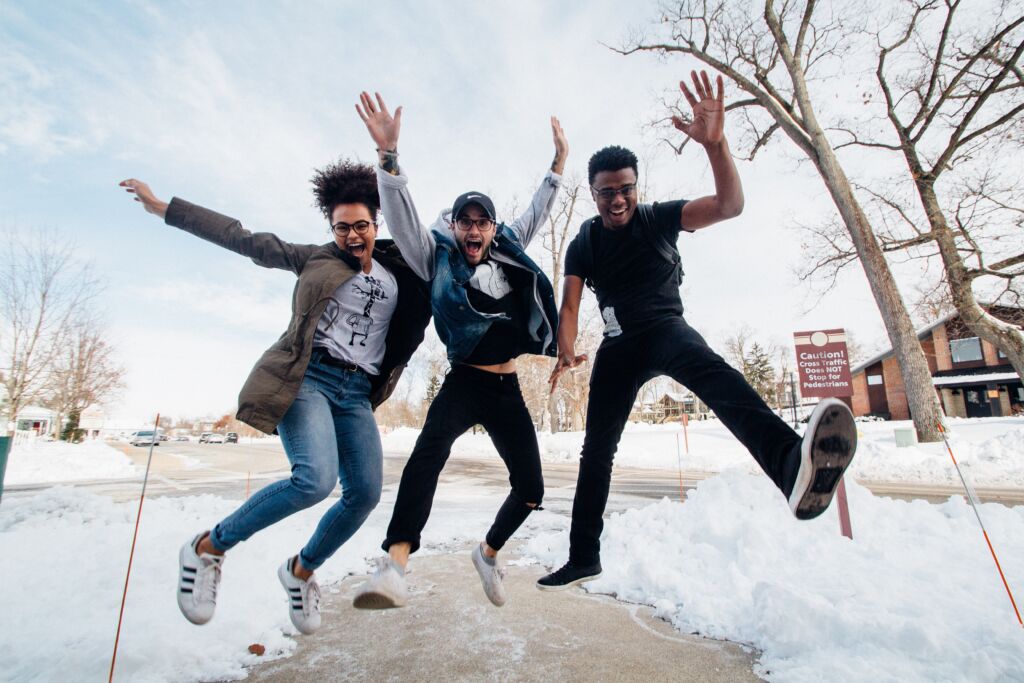 So, What Were KCC's 3 Secrets to Success?
At the upcoming NCMPR breakout session, the team will take a deep dive into their three keys to success:
1. How to Form "Sticky" Relationships for Better Strategic Enrollment Management Plans
No, we're not talking about sticky situations, but relationships that stick with students throughout their college experience.
"That sticky relationship piece is essential," says Nugent. "When you care about students, it makes a huge impact."
Demonstrating care includes being present for students, helping them get much-needed resources, and asking good questions.
"It means that every step of the way, you're creating a relationship with that person," says Cox-Otto. "Students feel they can turn to your folks and know they care and have their backs."
Sticky relationships are all about leaning in, and as Nugent says, that helped move the needle for KCC's enrollment.
An Example: How Sticky Relationships Bolstered Enrollment Marketing
As a part of their strategic enrollment management plans, KCC's student success navigators invited in learners who were most at risk for stopping out.
"It wasn't presented as 'You need this help,'" says Nugent. "It was introduced as more of a support piece for these students."
By opening a space to listen deeply to learners, the navigators discovered their backgrounds and challenges. Then, they connected these vulnerable populations to resources — everything from transportation to child care. Creating a space where students could share their difficulties made it possible to offer the support they needed to help them persist in college.
"Our navigators heard from students who were homeless or had other big problems happening in the background," says Nugent. After all, she says there is no way to help students without uncovering their barriers to success first, which took out-of-the-box strategies. "Our faculty wasn't aware of those problems — they were tough to share."
This example is just one of many that Nugent and Cox-Otto will share about strengthening outreach and retention with unique, practical, and custom-built solutions.
2. How to Provide Frictionless Service
Frictionless service means that the educational journey should be seamless for students … even if staff must go the extra mile to make that happen.
"It's about finding the smoothest way to make it easy to navigate college, from the moment students hear about us until the day they graduate," says Cox-Otto.
The team will present simple, tried-and-true tactics to make your student onboarding and retention efforts run like a well-oiled machine.
3. How to Foster Memorable Moments for Your Enrollment Marketing
"Building in memorable moments is a crucial piece that most colleges simply don't do," says Cox-Otto.
Memorable moments describe when students feel their college appreciates them, cares about them, and includes them in the community. And contrary to popular belief, these moments don't just occur spontaneously.
"We think that memorable moments will happen naturally in the classroom, but they don't," says Cox-Otto. "We must build those moments into the student experience for successful strategic enrollment management."
It's not as tricky as it sounds. In the breakout session, participants will discover simple, cost-effective steps they can take to build memorable moments throughout the student journey.
How You'll Strengthen Strategic Enrollment Management Plans at the NCMPR Breakout Session
If you're a member of …
Student Services
Marketing
or Communications
… Then Nugent says that this presentation is for you.
"You'll learn about the strategies and tactics that will really make a difference for your planning and commitment going forward," says Nugent. "In the hour-long breakout session at NCMPR, we're going to talk about tried-and-true practices that we've seen have an impact on our campus."
As our founder says, what so many colleges miss in their strategic enrollment management plans is the conversion process from application to day one. 
"People might say, 'We got 100 people at the front door and 50 registered, so that's great.' But nobody really looks at the 50 you lost," says Cox-Otto. "It's about fixing the leaks in your student onboarding pipeline to enhance the entire educational journey."
The trick is to build a strategy around vulnerable student audiences, then create effective outreach that really resonates. That's where frictionless service, sticky relationships, and memorable moments can come into play to create a stronger student pipeline with better enrollment and retention.
"Marketing can really drive transformational change at a college," says Nugent. "When leaders in the departments work together to make a difference for students, that's when the real magic happens."
---
---
---
KCC's Kari Nugent and Interact's founder, Dr. Pam Cox-Otto, will present strategic enrollment management plan tips at the next NCMPR National Conference, March 30 through April 1, in Orlando, Florida. We hope to see you there!
Interested in seeing if enrollment management training, counseling, and consulting can help move the needle at your college? Reach out for a free consultation. We'd love to help you find unique solutions to fit your college!
Share This Story